In 2013 IONIAN KALK S.A. granted exclusive distribution rights for Bulgaria to our collective company Plast Collect Ltd.

IONIAN KALK S.A. was founded in 1976 in Argostoli, Kefalonia, Greece.
Main activity is the extraction and processing of amorphous calcium carbonate, talc and granulates. Annual output is over 300,000 tons.
IONIAN KALK S.A. holds 90% market share in calcium carbonate sales for the paint and plastics industry in Greece and exports its products to over 60 countries in Europe, Middle East, Africa, Asia and Latin America.
The company owns quarries and factories located in regions Minies Kefalonia, Mandra Athens and Kavala northern Greece.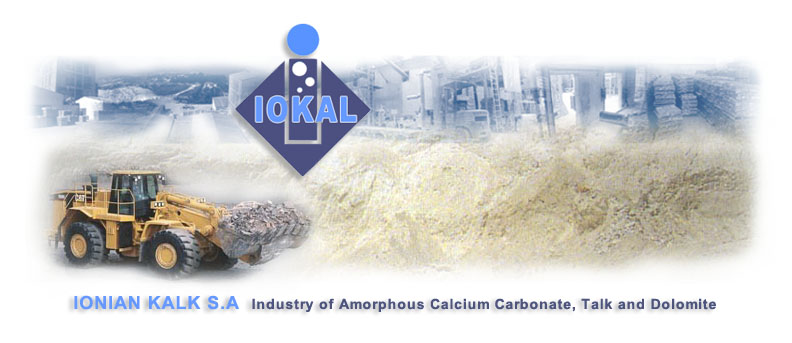 Plastic production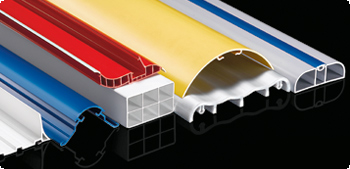 Treated carbonates
are surface-treated materials with amorphous structure and greater softness - precondition for a high degree of homogenization and lack of roughness. They are used in the manufacture of PVC profiles, cables, pipes and other plastic products.
Paint industry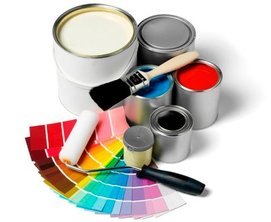 Non-treated carbonates
are characterised as highest quality raw materials for use
as a filler. This is due to
- extremely high content of calcium carbonate (>99%) and therefore a high whiteness and large covering ability
-
micro-crystal structure with low level of stiffness
Talks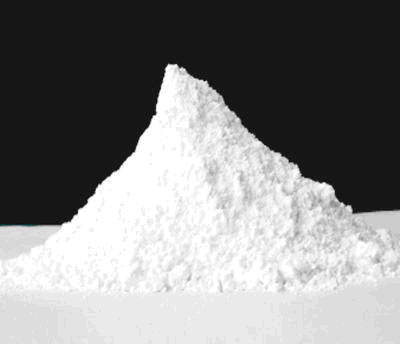 Тalc
Defined as the most soft mineral, known on the planet. There are various types of talc ore and each has its own characteristics, its own geology, created millions of years ago. Types delivered by us are in amorphous microstructure and have a very high whiteness (96-98%).
Iokalit Ultra Fine(D50 -0.75µm)
Iokalit Extra Fine (D50 -1.1µm)
Iokalit 5C (D50 -1.9µm)
Iokalit 10C (D50 -2.4µm)
Iokalit 15C (D50 -2.9µm)
Iokalit Kalkolin (D50 -5.5µm)
Iokalit A(D50 -3.7µm)
Iokal Ultra Fine (D50 -0.75µm)
Iokal Extra Fine (D50 -1.1µm)
Iokarb 1 (D50 -1.9µm)
Iokarb 2 (D50 -2.6µm)
Iokarb 3 (D50 -3.2µm)
Iokarb 4 (D50 -5.0µm)
Iokarb 5 (D50 -6.5µm)
Iokarb 10 (D50 -9.0µm)
Iokarb 15 (D50 -13.5µm)
Iokarb 40 (D50 -17.0µm
Granulats 250-300 KV
Granulats 300-800 KV
Granulats 400-1000 KV
Granulats 800-1000 KV
Granulats 800-1250 KV
Granulats 1000-1500 KV
Granulats 1500-2000 KV
Granulats 2000-3000 KV
Iotalk Super Fine(D50-1.8µm)
Iotalk №10(D50 -2.0µm)
Iotalk №15(D50 -3.4µm)
Iotalk №25(D50 -5.4µm)
Iotalk №30(D50 -7.0µm)
Iotalk PPL(D50 -13.0µm)